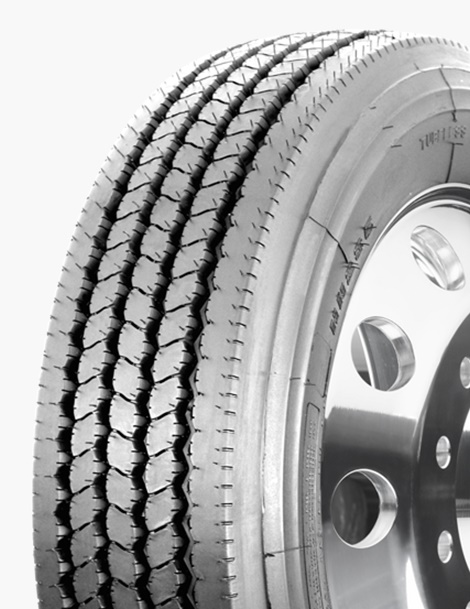 APPLICATIONS:
TIRE FEATURES:
Pick-Up and Delivery
Tag Axle
The ASR35 is ideal for demanding regional pick-up and delivery vehicles. Regional all position rib is also designed for low platform trailer positions
Interested in this product? Let us help get you in touch with a sales representative who can guide you through the purchasing process and provide you with excellent customer service!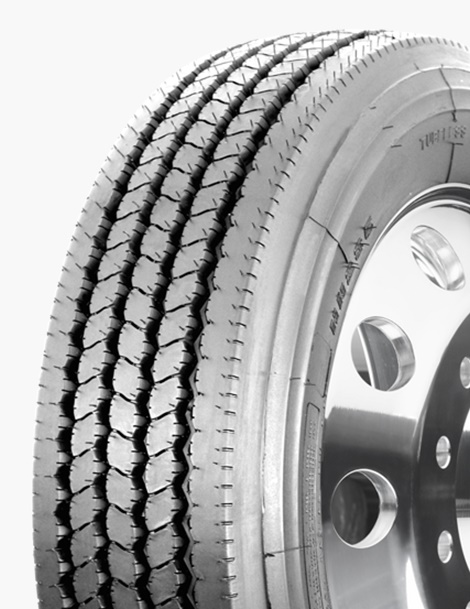 | Size | Load Index Speed Symbols | PR | Max Load Single | Dual (lbs) | Max Air Single | Dual (psi) | Overall Diameter (in) | Section Width (in) | Static Loaded Radius (in) | Revolutions Per Mile | Tread Depth (32nds) | SmartWay |
| --- | --- | --- | --- | --- | --- | --- | --- | --- | --- | --- |
| 215/75R17.5 | 127/124M | 16 | 3,860 | 3,525 | 120 | 120 | 30.2 | 8.3 | 14.1 | 690 | 16 | N |
| 215/75R17.5 | 132/129MJ | 18 | 4,410 | 4,080 | 120 | 120 | 30.2 | 8.3 | 14.1 | 690 | 16 | N |
| 235/75R17.5 | 143/141J | 18 | 6,005 | 5,675 | 130 | 130 | 31.4 | 9.2 | 14.7 | 663 | 16 | N |
| 245/70R17.5 | 136/134M | 16 | 4,940 | 4,675 | 130 | 130 | 31 | 9.9 | 14 | 671 | 16 | N |